The Gibson Center
Proudly Serving Senior Citizens
The Gibson Center for Senior Services is a non-profit corporation providing services to senior citizens of Northern Carroll County since 1979. Our goal is to enable seniors to remain in their homes, while maintaining a high level of independence and quality of life through the offering of an evolving array of programs and services. Our programs are designed to serve the needs of these active and passive senior residents through nutrition programs (home delivery, congregate meals and nutrition education), transportation programs for the elderly and disabled to help meet their daily living needs, social and educational programs to enable them to stay actively involved in their communities with purpose and dignity, and referral and networking programs with related community service agencies.
Greetings from The Director
By now you all know I am deeply committed to everyone having computer access and literacy because we are living at a time when having access to online information, appointment scheduling, applications and social connections is essential. Like knowing how to swim, we can't rely on someone else to carry us. But also, like swimming, we need to be alert and careful. There are dangers out there.
I am alarmed by the number and complexity of online fraud schemes and scams. The FBI Criminal Investigative Division collects thousands of reports DAILY that show that there was an 84% increase in financial losses among the elderly last year alone. Monetary losses last year among those over age 60 totaled $3.1 Billion nationally.
The most common and damaging scams come as "Tech and Customer Support" schemes, in which callers, texters or emailers pretend and emotionally scare you into thinking that you need urgent repairs and ask for access to your passwords and computer or accounts. Now they have access to credit cards, bank accounts, and private information that you have stored. Stop. Never give out your passwords.
Almost as costly are fraud schemes that involve cryptocurrencies. If you do not know what they are, do not invest or enter into agreements using cryptocurrency.
Become informed on how to navigate between the essential benefits and the frightening scams. The Gibson Center in conjunction with Northway Bank and Staples will be sponsoring a program on Scams and Fraud on June 30th. We will also regularly post common fraud stories we have heard. Please report any internet fraud to the FBI at (202) 324-3000, or online at www.fbi.gov or tips.fbi.gov and Contact the Internet Crime Complaint Center (IC3) online at www.ic3.gov
Together we can counteract fear and safely use the internet.
Marianne Jackson, MD
Executive Director
2023 Gibson Center Craft and Artisan Festivals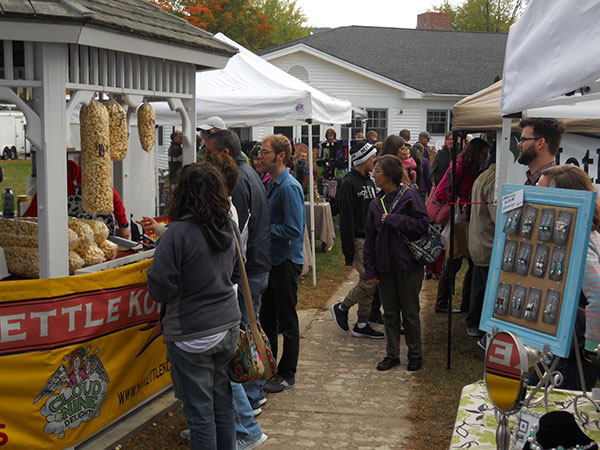 Holiday Weekends are special at the Gibson Center because we have New England Crafters at their best! They offer fine jewelry, photography, art, pottery, stained glass, floral arrangements, candles, Skinny Towels, handmade bags, Kettle Corn, Maple Syrup products, items for your pets, soap, clothing, quilts, pillows, woodcrafts, wood signs and furniture. The Craft Fair benefits the Gibson Center for Senior Services, Meals on Wheels Program. Crafters, find the application at https://www.gibsoncenter.org/craft-fair-rules-application/
Independence Day Craft Fair: July 1st & 2nd Sat & Sun
Labor Day Craft Fair: September 2nd & 3rd Sat & Sun
Columbus Day Craft Fair: October 7th & 8th Sat & Sun