The Gibson Center
Proudly Serving Senior Citizens
The Gibson Center for Senior Services is a non-profit corporation providing services to senior citizens of Northern Carroll County since 1979. Our goal is to enable seniors to remain in their homes, while maintaining a high level of independence and quality of life through the offering of an evolving array of programs and services. Our programs are designed to serve the needs of these active and passive senior residents through nutrition programs (home delivery, congregate meals and nutrition education), transportation programs for the elderly and disabled to help meet their daily living needs, social and educational programs to enable them to stay actively involved in their communities with purpose and dignity, and referral and networking programs with related community service agencies.
Greetings from the Director: Saturdays at the Thrift Store
That may be the title of the book I write some day to capture the moments over the years. I absolutely love my Saturdays at the Thrift Store.
It's about the characters and stories. There are the weekly friends who come in just to see what new items have come in since the last time. You can never check too often for new treasure. They come alone or often with family members along – tactically surveying the rooms like hide and seek, "You go that way, I'll check this way!"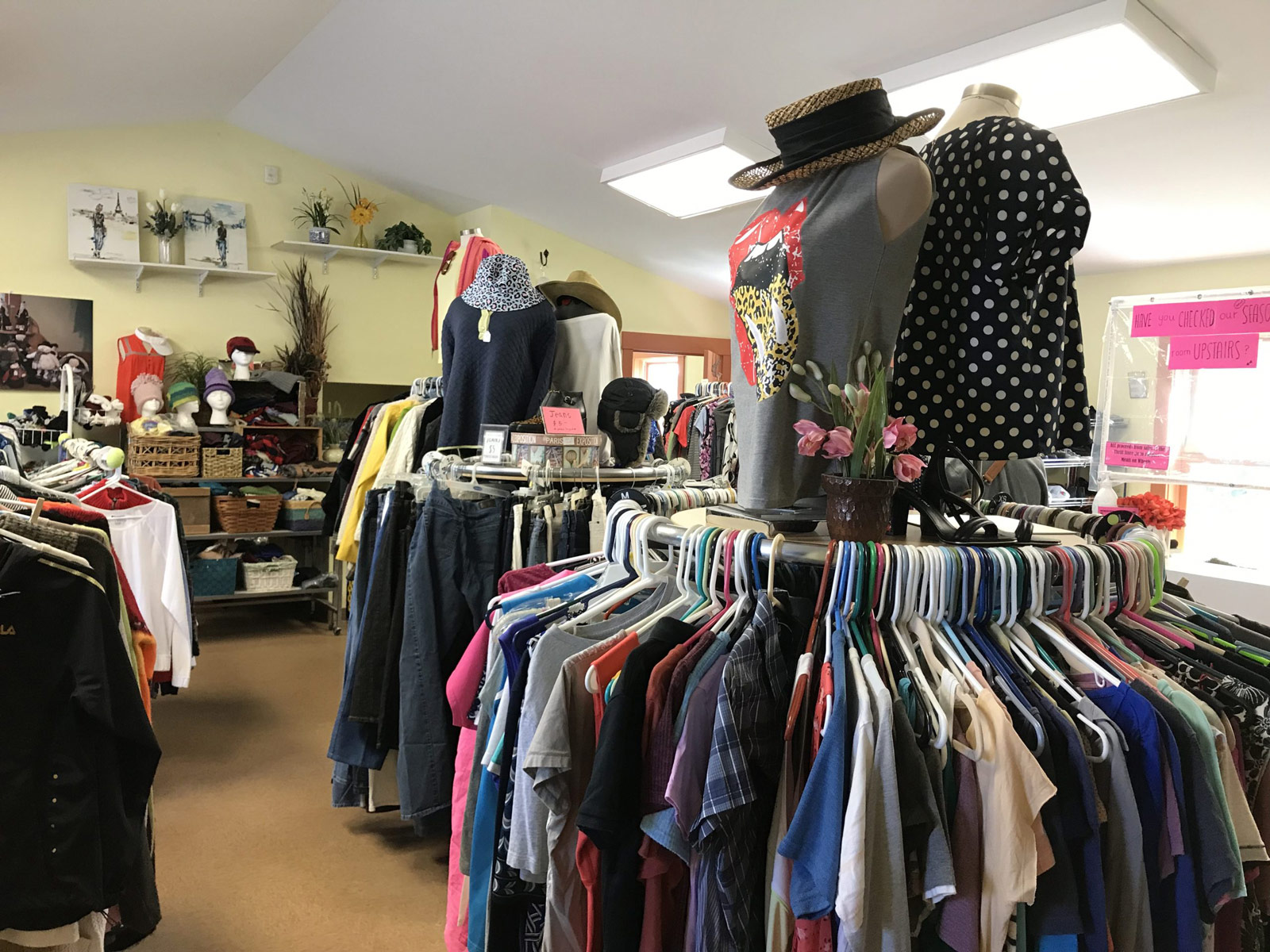 We have seasonal friends who tell us they wouldn't miss stopping in – though they are pretending the reason to be in the Valley is for the camping. We are a highlight of their trip. We supply the forgotten hats, umbrellas, shoes for the wedding, suits for the funeral, and even the raingear for the fellow leaving late to climb the Ammonoosuc Trail even as a predicted storm pushed in. Ellen had motherly words for him not to go but when he persisted, she sold him the best raingear and boots she could find.
I love the women's college reunion groups that come in laughing before they even begin and then it gets louder: "Remember that purple coat you used to wear? That one with the huge buttons? Here's one just like it!" They cart off 8 items to the dressing room and giggle and insist on buying outrageous memories. Then there's Ann who comes and buys "Aspiration Pants," the ones that are 1-2 sizes too small but she loves them. At $4 why not?
How about the young man who told his partner to go check out the wedding dress upstairs. It fit her perfectly and as she was paying for it we asked when the wedding was and got back, "Oh, he hasn't asked me yet!" We decided he just did.
The Gibson Center is all about the characters and the stories. Add yours.
Marianne Jackson, MD
Executive Director
2023 Gibson Center Craft and Artisan Festivals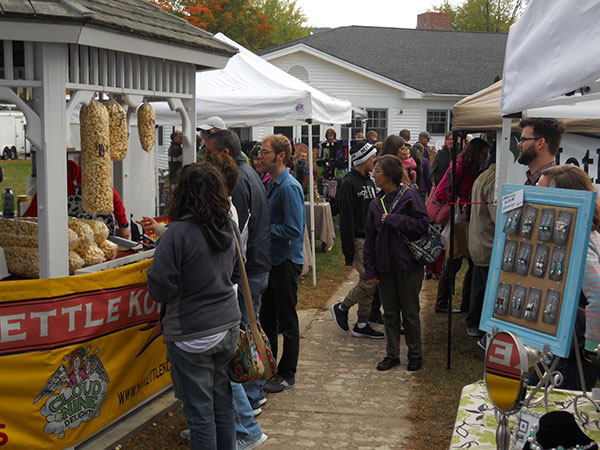 Holiday Weekends are special at the Gibson Center because we have New England Crafters at their best! They offer fine jewelry, photography, art, pottery, stained glass, floral arrangements, candles, Skinny Towels, handmade bags, Kettle Corn, Maple Syrup products, items for your pets, soap, clothing, quilts, pillows, woodcrafts, wood signs and furniture. The Craft Fair benefits the Gibson Center for Senior Services, Meals on Wheels Program. Crafters, find the application at https://www.gibsoncenter.org/craft-fair-rules-application/
Last Fair of the season!
Columbus Day Craft Fair: October 7th & 8th Sat & Sun