The Gibson Center
Proudly Serving Senior Citizens
The Gibson Center for Senior Services is a non-profit corporation providing services to senior citizens of Northern Carroll County since 1979. Our goal is to enable seniors to remain in their homes, while maintaining a high level of independence and quality of life through the offering of an evolving array of programs and services. Our programs are designed to serve the needs of these active and passive senior residents through nutrition programs (home delivery, congregate meals and nutrition education), transportation programs for the elderly and disabled to help meet their daily living needs, social and educational programs to enable them to stay actively involved in their communities with purpose and dignity, and referral and networking programs with related community service agencies.
Greetings from The Director
For almost a year we have been preparing to make the Gibson Center facility more energy efficient, healthy and prepared for emergencies. Now we are underway with major upgrades.
We started with a thorough building energy audit last year. That indicated the importance of installing foam insulation under the roof in the new parts of the building. We could not agree more – we had frozen burst pipes this February and significant heat loss. With help from the County ARPA funds, we are able to have Quality Insulation do this installation starting May 5th and lasting possibly until May 20th.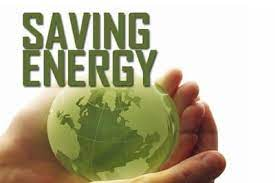 The second very large energy improvement needed is the replacement of the entire HVAC/ventilation system with high quality air systems and electric mini-split heating and air conditioning which will markedly reduce our dependence on heating oil. Given the sudden rise in fuel costs, this cannot come at a better time. Once it is replaced, we will also be eligible for a $22,500 rebate from NHEC for the roof insulation project.
The third piece we are implementing is installation of a emergency generator that will cover our freezers, refrigerator and building electric and heating in the case of a power outage. We keep over 1000 prepared meals on hand and 2 weeks of raw food that we must protect. COVID-19 taught us the importance of being ready in case of personnel, supply chain or power shortages.
Perhaps this sounds wonky and no one will be able to see the differences but we will feel secure knowing we are committed to continuously providing our patrons with meals and services as we have done for over 40 years. We also want to assure you and all of our donors that contributions are being used as efficiently as possible to provide programs and services for seniors. We deeply appreciate your patience and loyalty as we get this work done.
Marianne Jackson, MD
Executive Director